August 28 - Member Update
---
---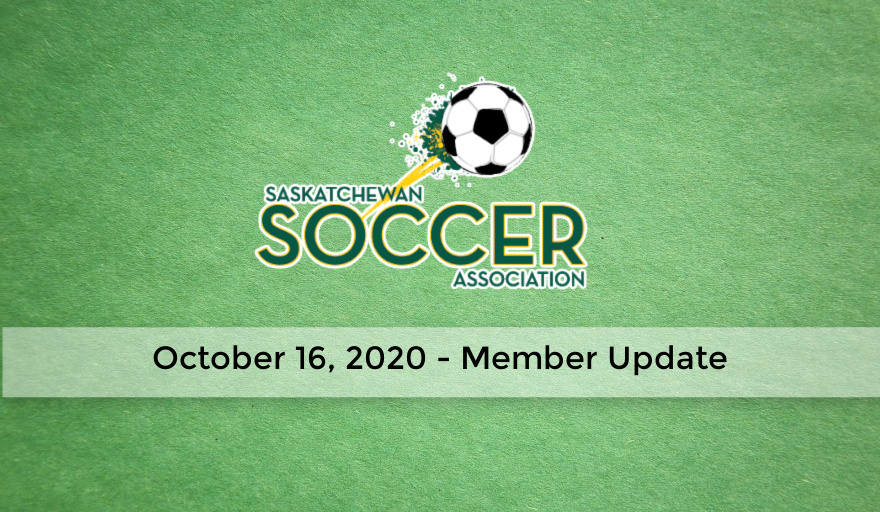 ---
BE SAFE! BE THE SOLUTION!
Diversity and Inclusion
Once again, this week we have seen evidence of racial injustice in the world. In response, major league sports athletes and teams have banded together and are demanding accountability and change by refusing to play. Since then many people have spoken up to remind society that it is long term support from those who are not marginalized that is necessary to make a difference.
SSA and its members have made a commitment to create an environment where all are welcome, and we are pleased to report that our Diversity and Inclusion Advisory Group meet for the first time this week.
SSA Launches the Female Coach Mentorship Program
Application deadline is September 11, 2020.
See the calendar below for other opportunities supporting female participation and leadership in sport.
Return to Soccer Updates
Last week, SSA coordinated a meeting with various provincial sport governing bodies to discuss return to play and concerns with the present guidelines for sport in our province. Our goal this week was to connect with leadership from the Business Response Team (BRT). We are grateful for their very active engagement and pleased to report positive outcomes.
A meeting is scheduled next week with representatives from BRT, Ministry of Parks, Culture & Sport and Sask Sport. We are looking forward to a productive discussion with our sport colleagues to address items of interest to all sport. SSA has facilitated this process and have submitted a list of questions raised by SSA membership and our sport colleagues for consideration by BRT in preparation for the discussions next week.
We have also been advised that high level discussions on the current sport guidelines are currently underway by government and medical authorities. In discussion with BRT reps it is apparent that the comments from sports are being heard. We hope to have more positive news to report next week.
Member Discussions
Registration Deadlines
The Outdoor 2020 registration deadline is September 30. The deadline includes all registrations for players, coaches and officials received during the outdoor season.
Congratulations Chantal Boudreau!
SSA Staff Update
Canada Summer Games Information Release
National Coaches Week
September 19-27 is National Coaches Week and one of the ways the Coaches Association of Saskatchewan will be celebrating is by offering free NCCP courses.
Canadian Women and Sport Workshops
SaskSport has partnered with the Rivers West District to host a number of workshops in September and October. Registration is now open!
An Effective Approach for Enhancing the Sport Experiences of Girls/Young Women
SSA Calendar of Events & Deadlines