November Member Sessions
---
November Member Sessions - November 3-5 - Saskatoon, SK
Please find post workshop information and resources outlined below.
Friday November 3
Technical Engagement Session, meet with SSA staff to go over resources, details, and future development.
| | | |
| --- | --- | --- |
| Time | Topic | Presenter |
| 10:00AM - 10:40AM | Whole of Soccer Plan | Rahim Mohamed, CEO and Sporting Director |
| 10:45AM - 11:30AM | Member Grants | Eden Senger, Manager Member Services |
| 12:30 PM - 1:10 PM | Coach Education | Markus Reinkens, Manager of Coach Development |
| 1:15PM - 1:55PM | Competitions | Kellin Enslev, Manager Competitions |
| 2:00PM - 2:45PM | Club Licensing | Ashlyn Therens, Coordinator Club Licensing |
| 2:45PM - 3:00PM | Networking | 1on1 Meeting time available |
Saturday November 4
This year included a group workshop focusing on Gender Equity Lens hosted by Canadian Women in Sport, SSA bylaw amendment reviews, and an FSQ presentation introducing the Stakeholder Communication Calendar.
| | | |
| --- | --- | --- |
| Time | Event | Description |
| 10:00AM - 12:00PM | SSA Bylaw Review | SSA bylaw amendment reviews: Annually, the Saskatchewan Soccer Board of Directors hosts a bylaw consultation to consider potential amendments. Should your organization wish to submit any amendments, please provide a completed Bylaw Amendment form, with rationale, and submit to ea@sasksoccer.com by Oct. 28, 2023. |
| 12:30PM - 3:00PM | Gender Equity Lens | Presented by Canadian Women in Sport: The Gender Equity LENS framework is a four-step process developed to help sport leaders make more equitable decisions by taking stock of relevant issues and barriers, challenging assumptions, prioritizing ideas, and making an action plan for equity. This e-learning module is for everyone who has a role to play in making sport more inclusive for girls and women. |
| 3:30PM-4:30PM | Club Operating System | Presented by Matt Young, FSQ: Introducing the game-changing Club Operating System revolutionizes the way you navigate the complicated world of amateur sports. Designed with a passionate commitment to empowering administrators, both volunteers and professionals, our system is the ultimate game-changer in the world of sports management. This Operating System provides you with the guidance to run the operations and communications for a sport organization from pre-season to AGM reporting. |
Sunday November 5
Stakeholder Journey Mapping, presented by Matt Young, Director of Sport, FSQ Sport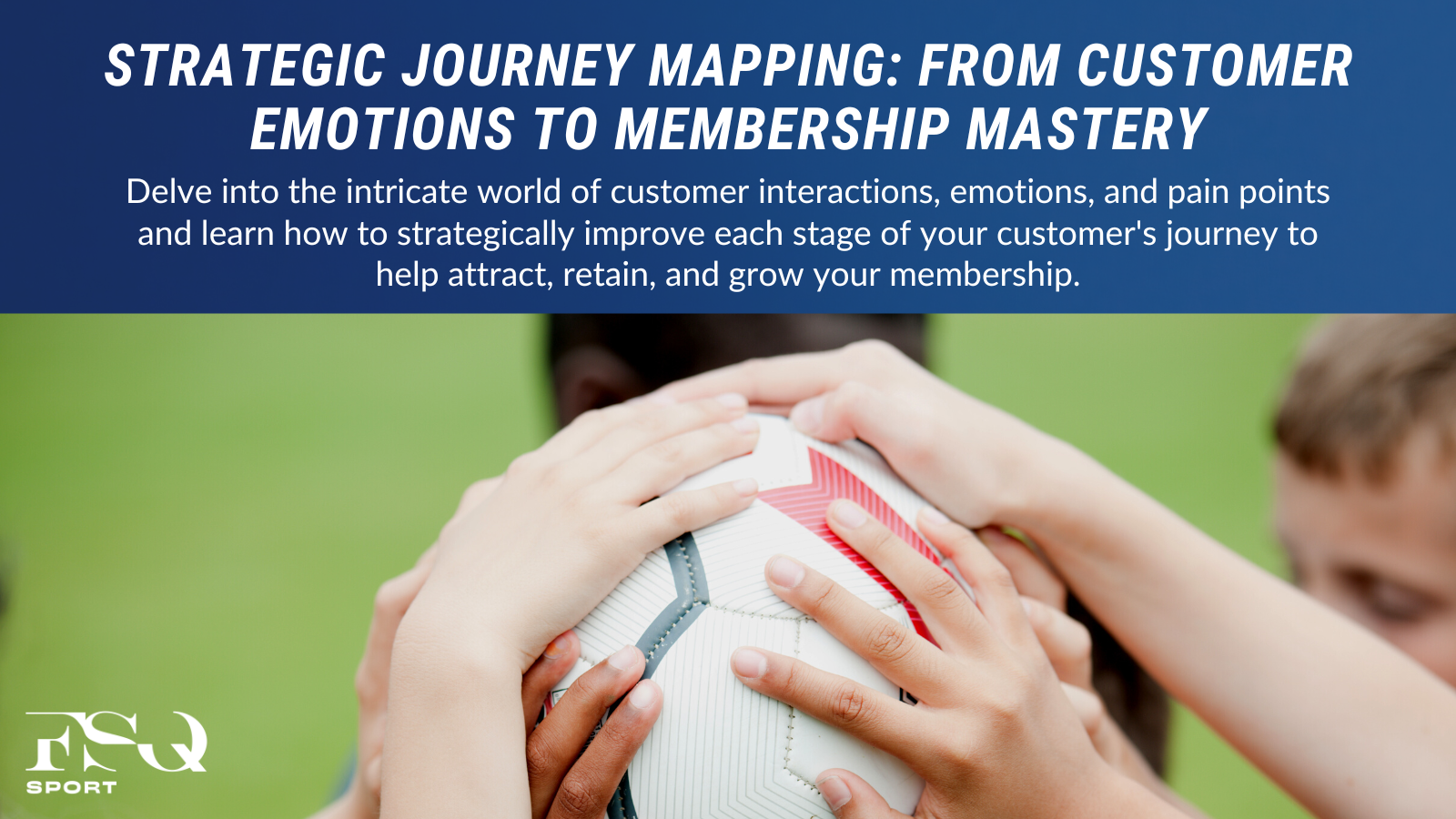 Time
Event
Description
9:00AM - 3:00PM
Stakeholder Journey Mapping

Delve into the intricate world of customer interactions, emotions, and pain points, and learn how to strategically improve each stage of your customer's journey.

In this session, you will develop:

A deep understanding of the experience your customers (parents, players, and coaches) go through with your club

How you can make adjustments to help attract, retain, and grow your customer base

How to measure success in the process

Following the in-person sessions, we will have two virtual check-ink's to review questions and progress on material to ensure a deep understanding of the concepts reviewed and action plans are being implemented. There will be the opportunity for participants to submit questions in advance of the sessions.
For more information on how to host a workshop with FSQ contact: matt@fsqsport.com