Saskatchewan Soccer updates its competition formats, branding for 2024 and beyond
---
---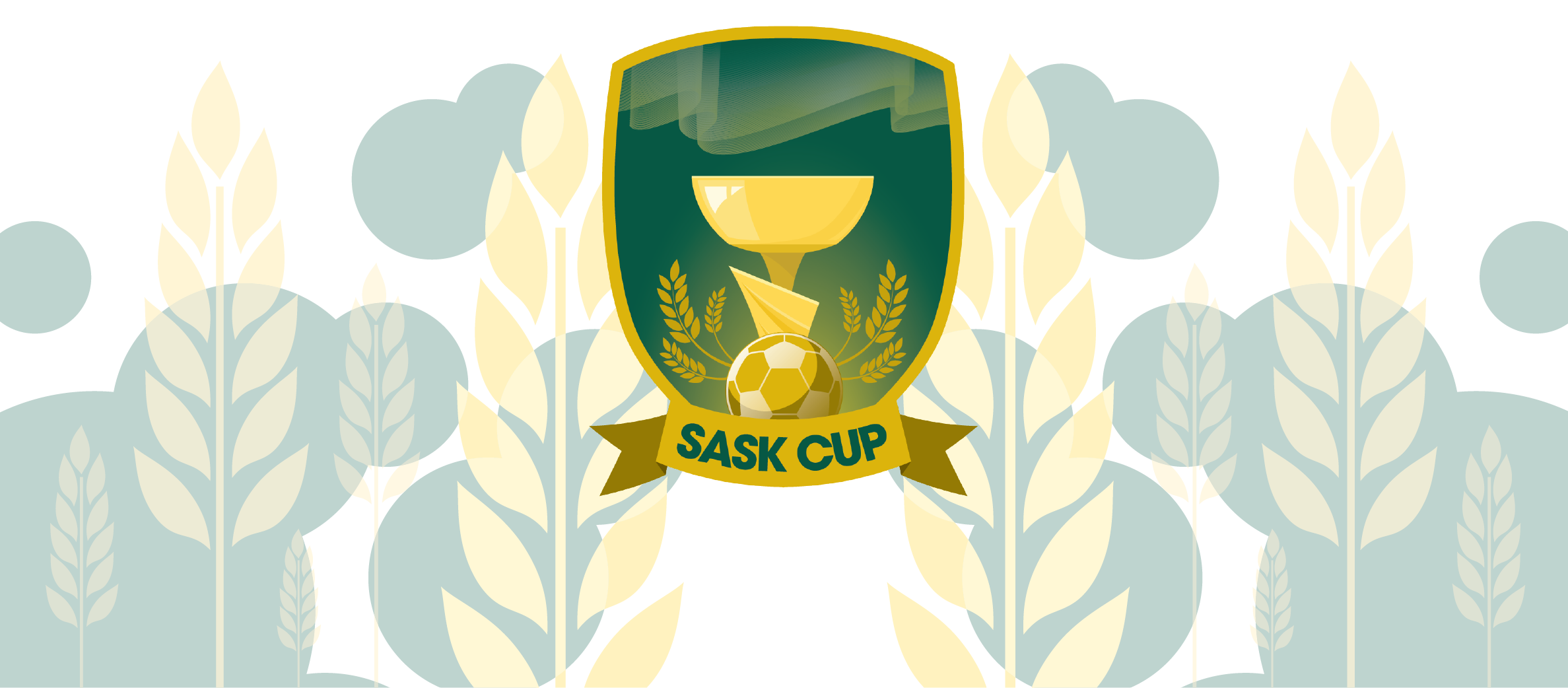 ---
Saskatchewan Soccer has unveiled an updated competition brand for its Provincial Championship competitions at 6-a-side, 9-a-side, 11-a-side, futsal, adult, and masters, and open competitions starting in 2024. All competitions will now fall under the newly unveiled Sask Cup brand.

"Moving to an aligned Sask Cup provides Saskatchewan Soccer with a cohesive brand identity for our provincial competitions within the community and competitive streams, in support of life-long participation and enjoyment of the game for participants across the province," said Saskatchewan Soccer's CEO & Sporting Director Rahim Mohamed. "We are excited to celebrate participation and sporting outcomes through these aligned competitions and look forward to seeing the Sask Cup crest adorning the brightest across all competition formats."

Featuring an updated crest with the now-synonymous wheat/ball iconography, the new competition mark will feature a SASK CUP-adorned trophy graphic against a backdrop of an Aurora Borealis sky. A sash incorporating the competition format will denote each of the provincial championship competition. The new Sask Cup brand will launch for the upcoming 6- and 9-a-side competitions scheduled for February 2024. Participants will be able to purchase Sask Cup merchandise as part of a pre-order starting 1 November 2023 with delivery on-site at their participating competition.

"Sask Cup provides clarity on competition structures and formats for participants who play in provincial competitions that provide a showcase event for participants to compete against players at their level for the title of Sask Cup Champion," said Kellin Enslev, Manager, Competitions for Sask Soccer. The alignment also provides corporate Saskatchewan with an opportunity to activate against a property with the broadest reach in the game provincially."

After re-branding to the updated wheat sheaf and soccer ball identity in 2023, Saskatchewan Soccer has updated its provincial competitions to align to the new brand identity and simplified the competition structure under the Sask Cup brand.

The Sask Cup model update coincides with updates to competition and program structure updates on the high-performance side of the game. The Provincial Soccer League competition, a new, upcoming PDP-aligned competition structure (for National Youth Club License holders), potential division 3 (League1 Prairies) competition exhibition series in 2024, and full league launch in 2025, and the updated Saskatchewan EXCEL Program all combine to ensure the most complete pathway for participants across the province.
2024 Sask Cup Competition Schedule
Date & Location
Competition

February 22-25
Saskatoon, SK

February 29-March 3
Regina, SK

May 31-June 2
Location: TBA

Sask Cup Rural
U9, U11 & U13 Rural Skill Centre

Sask Cup 11-a-side
U9, U11 & U13 Skill Centre Youth Camp

July 12-14
Saskatoon, SK

PSL U15 & U17 Playoff Matches
U13 Development League - PSL Finals

July 12-14
Saskatoon, SK

Sask Cup - Open
Sask Cup - Masters

July 20-21
Regina, SK

PSL U15 & U17 Championship Matches

July 21-27
Lloydminster

Saskatchewan Summer Games Saskatoon & Regina - 2010 & 2011
All Other Districts - 2009, 2010 & 2011

November 16
Moose Jaw, SK

U9, U11 & U13 Skill Centre