October 7 - Member Update
---
---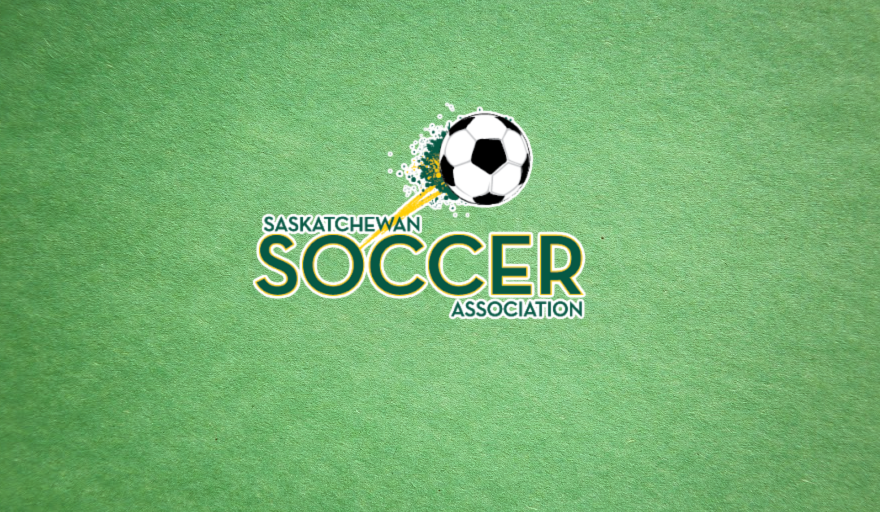 ---
Vaccination Policy Implemented for SSA Programs
VISION: Soccer enriches people's lives and builds strong relationships.
OUR MISSION: To develop great people and connect healthy communities through lifelong participation in soccer.
Saskatchewan Soccer Association is a participant-centred organization; and, aligning with our Vision and Mission, we are committed to ensuring the health and safety of all participants.
Effective Nov. 15, 2021, to participate in any in-person activity, organized and under the authority of the provincial office, SSA Staff, SSA Board and/or volunteers acting on behalf of the SSA, all participants must provide proof of being fully vaccinated against Covid-19, or a negative Covid-19 test.
While this policy does not extend to Member Organization delivered activities, SSA recommends all Member Organizations adopt similar policies to protect the health and safety of their members and community at large. We respect that local Boards are in the best position to understand the needs of their members, circumstances of their community and any requirements of their municipality and/or facility operators. Furthermore, local Boards are responsible to be fully aware of the complexities of managing soccer during a pandemic and prepared to embrace their responsibilities to execute and maintain the standards necessary to keep participants safe. This is best done when decisions are made locally, after careful consideration by each Member Organization.
SSA COVID-19 Vaccination Policy: This policy is in effect as of Nov. 15, and remains in effect until further notice, for:
Definitions
Section 1 (ii) "Fully-Vaccinated", with respect to an individual who resides in Saskatchewan or who resides in another jurisdiction, means that:
1) the individual has received the recommended number of doses of a COVID-19 vaccine, or combination of Covid-19 vaccines, approved by Health Canada; and
2) 14 or more days have passed since the individual received the last of the recommended number of doses.
Section 1 (i) Covid-19 test:
1) a polymerase chain reaction (PCR) test for SARS-CoV-2;
2) a point-of-care antigen test for SARS-CoV-2 by an approved third-party testing facility.
Section 1 (iv) Personal Identification means one of the following:
1) A government of (Saskatchewan or other) issued identifications card including, a driver's licence, health card, passport, birth certificate, or
2) a copy of a birth certificate, a certificate of Indian Status,
3) a Metis Nation Saskatchewan citizenship and identification card,
4) or any form of identification, issued by a government of any jurisdiction, that includes a photograph of the holder.
SSA will continue to follow all other public health orders and recommendations as set out by the Saskatchewan Health Authority and the Government of Saskatchewan. This policy shall remain in effect until such time as current Public Health Orders are removed and it is safe to participate without COVID protocols in place. The words, conditions & terms outlined herein are subject to change without notice and in all cases SSA shall refer to Public Health Orders or Sask Health guidelines for further clarity. SSA will provide updates as when new information arises.
---
We are very excited to announce that the Saskatchewan Soccer Highschool Student Coach Credit Program has been approved by the Ministry of Education. We can now provide a program for Student Coaches to accumulate High School Level 10, 20 and 30 credit through Coaching within their local member organization.
The purpose of the program is to provide the framework and opportunity for student athletes to not only begin giving back to their communities, but also get them started on their own Coaching development pathway.
The program focuses on the student completing the Canada Soccer Grassroots Coach Education Programs and gaining valuable practical experience through coaching within the local soccer community.
Female Mentorship Program 2021/2022
Saskatchewan Soccer Association is excited to announce the second Female Mentorship Program (FMP) 2021-22. After a successful first year, and positive impact on the participants, year two will build off the foundation developed in year one.
"We are excited to continue the Female Mentorship Program. The goals of the program remains the same; to support, mentor and continue to provide opportunity to female participants who are coaches, referees, board members or organizers within soccer. The FMP promotes SSA's Everyone's Game values to ensure all of our participants have access to equitable opportunity, which works to enhance leadership in our sport."- Eden Senger
There are 21 participants for the 2021-2022 program that have a diverse set of experiences in and out of soccer. FMP Participants will engage in a series of workshops as well as complete individualized tasks for their growth. Please join us in welcoming our year two participants.
Player Identification Camps & Coach Announcements
Registration for the 2022 Saskatchewan Winter Games Futsal District ID Camps is now open. District ID camps are set to run between October through to December.
To register for an ID Camp in your area, please click on the registration link for your gender and local district listed below.
We are pleased to announce that the following Coaches and Managers have been appointed to the 2022 Sask Winter Games Futsal teams.
Canada Men's National Soccer Team World Cup Qualifying matches in Edmonton
Canada Soccer Advanced Coach Education Program
Registration Opens For 2022
Canada Soccer B, Children's and Youth, and Youth-Goalkeeping Licence programs to be available in January 2022.
Canada Soccer's Coach Education Program consists of the Grassroots Coach Education Program that certifies coaches as having completed the age and stage training appropriate for the players they're working with, and the Canada Soccer Advanced Coach Education Program that provides coaches with the Canada Soccer Children's, Youth, Youth-Goalkeeping, C, B, and A Licence award at the completion of their training.
Nominations to the SSA Board
SSA is governed by a Board of Directors, consisting of a maximum of up to 12 Directors. The SSA is committed to having a Board comprised of talented and dedicated directors with a diverse mix of experience, expertise, skills, and backgrounds that reflects the diverse nature of the environment in which SSA operates.
The Nominations Committee invites nominations for six available positions in 2022. All individuals with a desire and expertise to make a contribution to the growth of the Association are welcome.
The SSA Board of Directors has developed a process to recruit Board candidates that is open and transparent. The process works as follows:
Bylaw Consultation
SSA Awards Nominations