Sept 17 - Member Update
---
---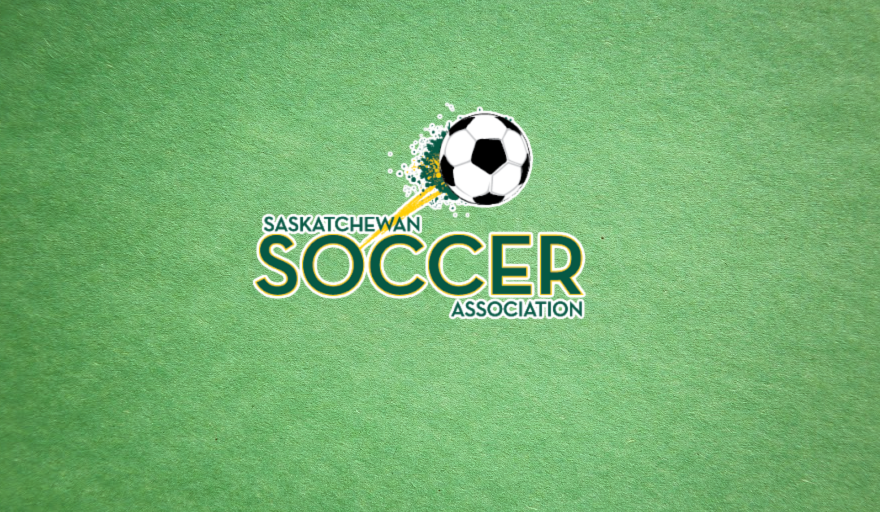 ---
Public Health Update
This morning Sask Sport hosted a meeting with all provincial sports and the Business Response Team to clarify questions related to the
Public Health Order Sept 16, 2021
(PHO).
We are grateful that the government has recognized the importance of physical activity and organized sport, for youth and adults.
We extend thanks to those members who submitted their questions in advance of the meeting. The information received today brings with it positive news, some challenges, and also an awareness that we will still need clarification on many questions in the days ahead. BRT has indicated that the government is not planning to publish a detailed document (like the former Re-Open Plan) at this time. As such, we will do our best to clarify what we have heard today, and in the days to come:
Effective Friday, September 17, 2021, an interim province-wide mandatory masking order will be implemented for all indoor public spaces (to be reviewed in the latter part of October).
YOUTH SOCCER
From the PHO - Section 4: Face Coverings in Enclosed Settings - Clause c (x)
Individuals under the age of 18 (i.e. 17 & under) are exempt from wearing masks while participating in sporting activities for the duration of the sport or activity only.
This exemption does not cover:
Players, Coaches or other on the sidelines - masks must be in place unless you are an active athlete during any game or practice.
Referees - even while active in the game, masks must be worn at all times.
ADULT SOCCER
From the Public Health Order - Section 4: Face Coverings in Enclosed Settings - Clause c (ix)
Individuals 18 years of age or older while participating in a sporting activity, for the duration of the activity only, are exempt from wearing a mask as long as they are subject to an organization wide proof of vaccination policy.
Please Note: For teams that have both 17 & under and 18+ participants - the above guidelines are in place and therefore you will have different requirements within the same team based on age.
IMPLEMENTING PROOF OF VACCINES REQUIREMENTS
Adult Member Organizations and those serving athletes 18+ may ONLY participate "mask free" if they implement an organization wide mandatory proof of vaccination policy.
While this would allow adults to play while un-masked there are liability, legal and logistical considerations that need to be understood before taking such action.
In addition, the Government of Saskatchewan is encouraging employers to implement a proof of vaccination or negative-test policy for employees in the workplace.
CONFIRMING PROOF OF VACCINATIONS
In the coming weeks the government will launch QR Codes and QR readers but they will not be a full solution until they are fully implemented, and all participants can access their info from
MySaskHealth
records. Several organizations, such as the Roughriders, have put policies in place and more will likely do so in the weeks ahead; therefore, knowledge in this area will grow in the coming weeks.
VENUES
Although proof of vaccination status will be needed for many entertainment venues, proof of vaccination will not be required for facilities hosting non-ticketed amateur sporting events, including youth athletics and recreational leagues.
Please note: Local municipalities may have requirements in place that go beyond the Public Health Order.
There are currently no restrictions for capacity limits, physical distancing, contact tracing requirements, etc., as previously, but Members should consult with their facility operators and may wish to put some of these measures into place once again to add additional safety.
EXEMPTIONS
Participants may apply for an exemption on various grounds. All MOs should carefully consider the sections related to exemptions listed in the PHO and consult legal counsel.
HANDLING POSITIVE COVID CASES
If you are notified of a positive case, you are advised to seek guidance from Public Health to manage it and any close contacts that may need to be considered. BRT could not provide further clarity at this time, but we provide the following guidelines:
MANDATORY SELF-ISOLATION
Anyone who tests positive for COVID-19 must self-isolate for 10 days after receiving a positive test result. Close contacts of individuals who tested positive for COVID-19 will also be required to self-isolate for 14 days from the date of their last exposure if they are not fully vaccinated.
Fully vaccinated individuals identified as a close-contact of a positive case will not be required to self-isolate but will be required to self-monitor and seek testing at the first sign of COVID-19 symptoms.
Unvaccinated school-age children (including high school) and day care children who are close contacts are exempt from self-isolation (may attend school or day care for education purposes and ride a school bus) provided that they have no symptoms and wear a face covering at all times while attending school or day care or ride the bus. Please note: We are not able to confirm if this policy applies to youth sport at this time, please seek guidance from Public Health as required.
OUTDOOR SOCCER
There are no restrictions or requirements for vaccinations or for masking (even after Oct. 1) at this time for outdoor sports.
To summarize:
These current restrictions are, we believe, designed to be temporary with a review set for the end of October. So, we all need to get on board to support reduced caseloads and restrictions in the future.
All Members are encouraged to become fully vaccinated as soon as possible. This will support reduced caseloads, keep our sport safe and encourage the government to once again reduce restrictions.
Participants are encouraged to sign up for MYSaskHealth to ensure that they can confirm their vaccination status if required.
Youth, 17 & under, do not have to mask during soccer.
Adults, 18+, must mask during soccer, unless a Proof of Vaccine Policy is in effect.
We invite our members to share any new questions they have in the days ahead. We will keep you posted on any major updates as they occur.