August 26 - Member Update
---
---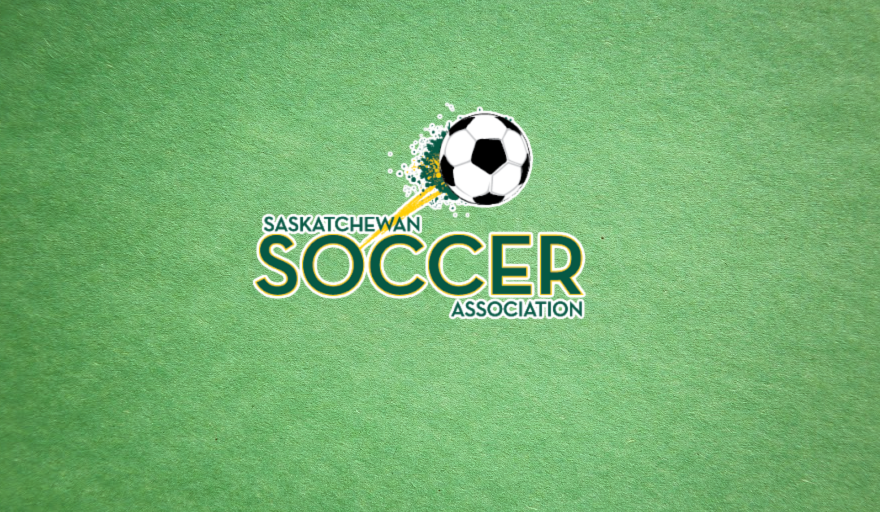 ---
Soccer Day in Saskatchewan
A beautiful Saturday at the Saskatoon Sports Centre helped showcase the beautiful game at Soccer Day in Saskatchewan. This festival of soccer kicked off at 10:00am with 3v3 World Cup youth action in boys and girls competitions, as well as Walking Soccer and Soccer Tennis. Later in the day the 7v7 World Cup soccer competition and the
#buildthestadiumsk
social event sponsored by Living Sky Sports and Entertainment wrapped up the festivities.
Soccer Day in Saskatchewan saw 519 players in attendance, 56 coaches, 25 volunteers, 15 officials, and 775 spectators attended throughout the day.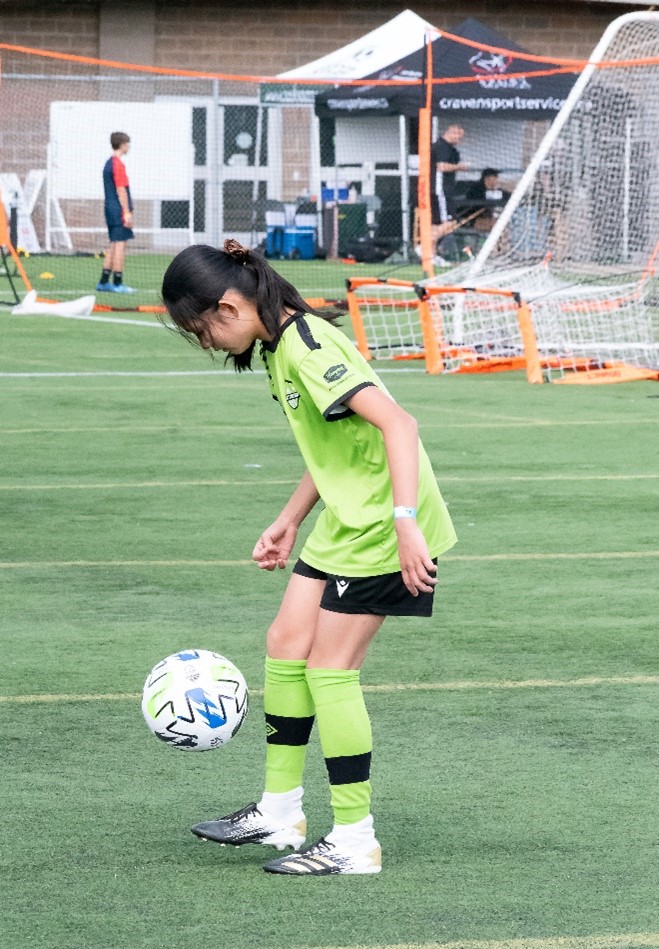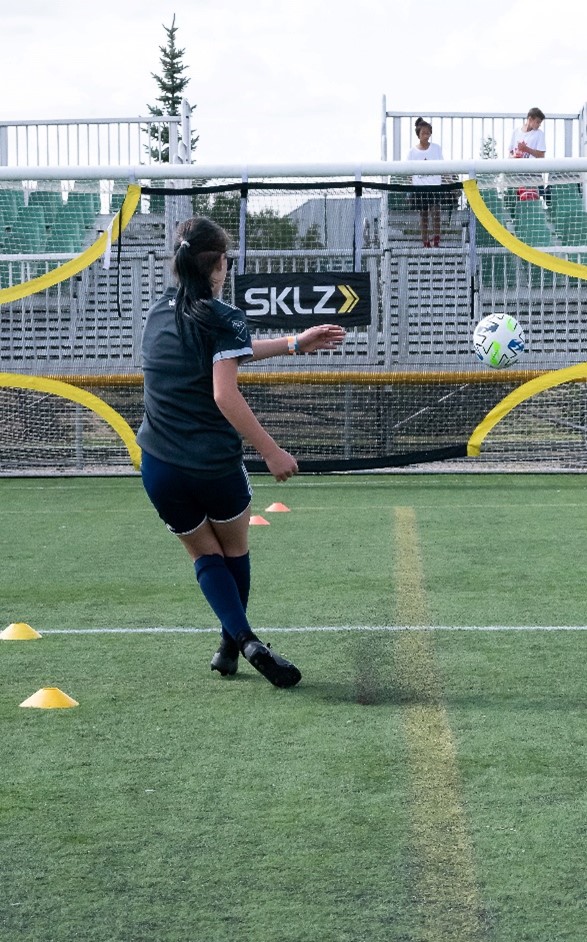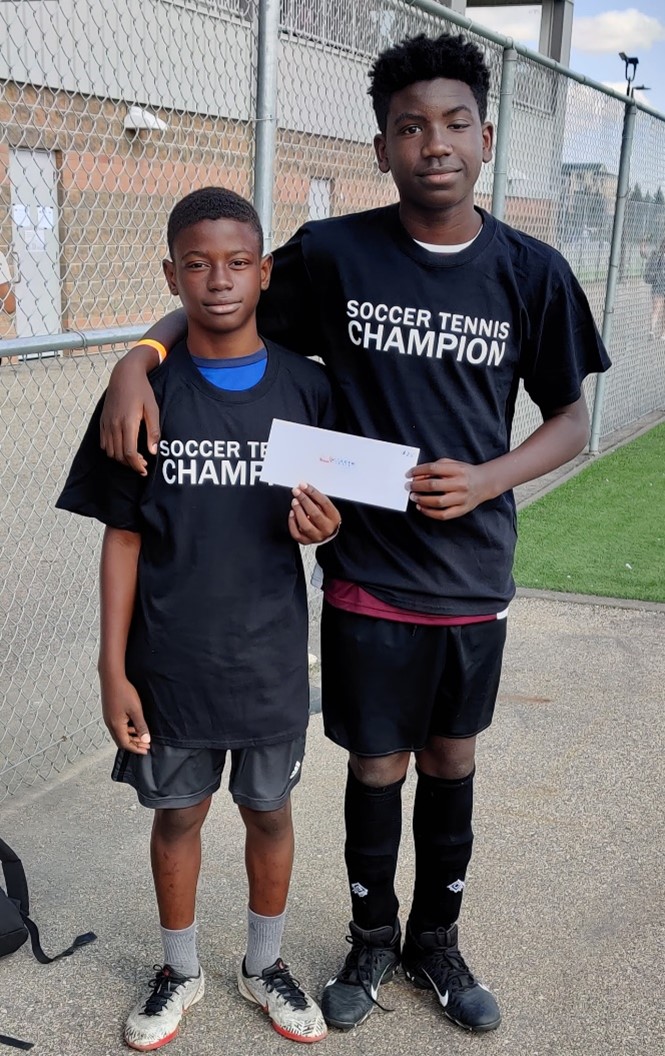 Thanks to our partners, prizes and giveaways were plentiful throughout the event including tickets for University of Saskatchewan Huskies soccer games.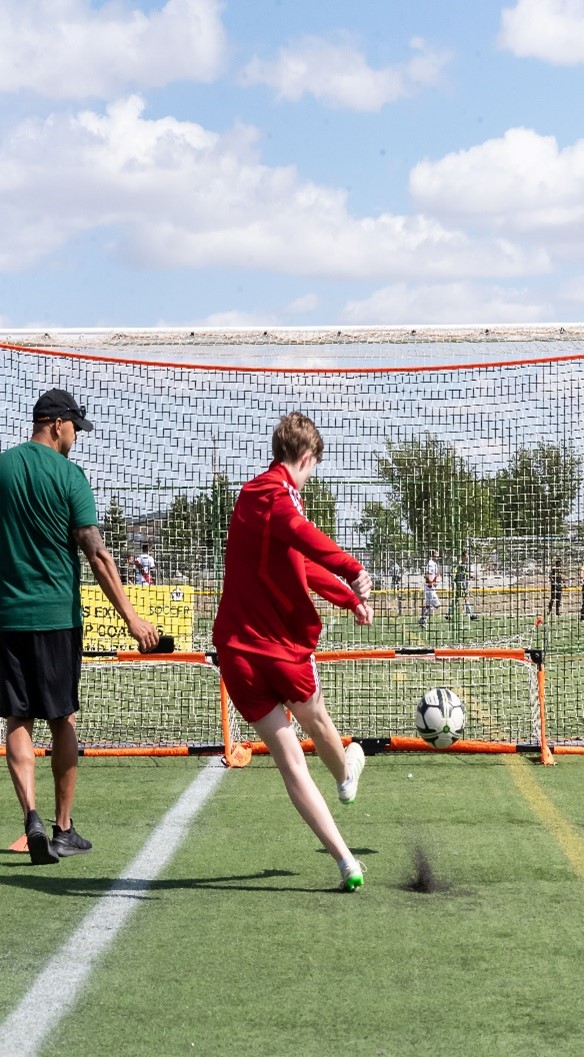 Skills competitions were held in the afternoon and open for the public to participate in. Contestants tested their skills in the categories of juggling, dribbling, accuracy and hardest shot. There were a total of 223 participants in all the skills competitions.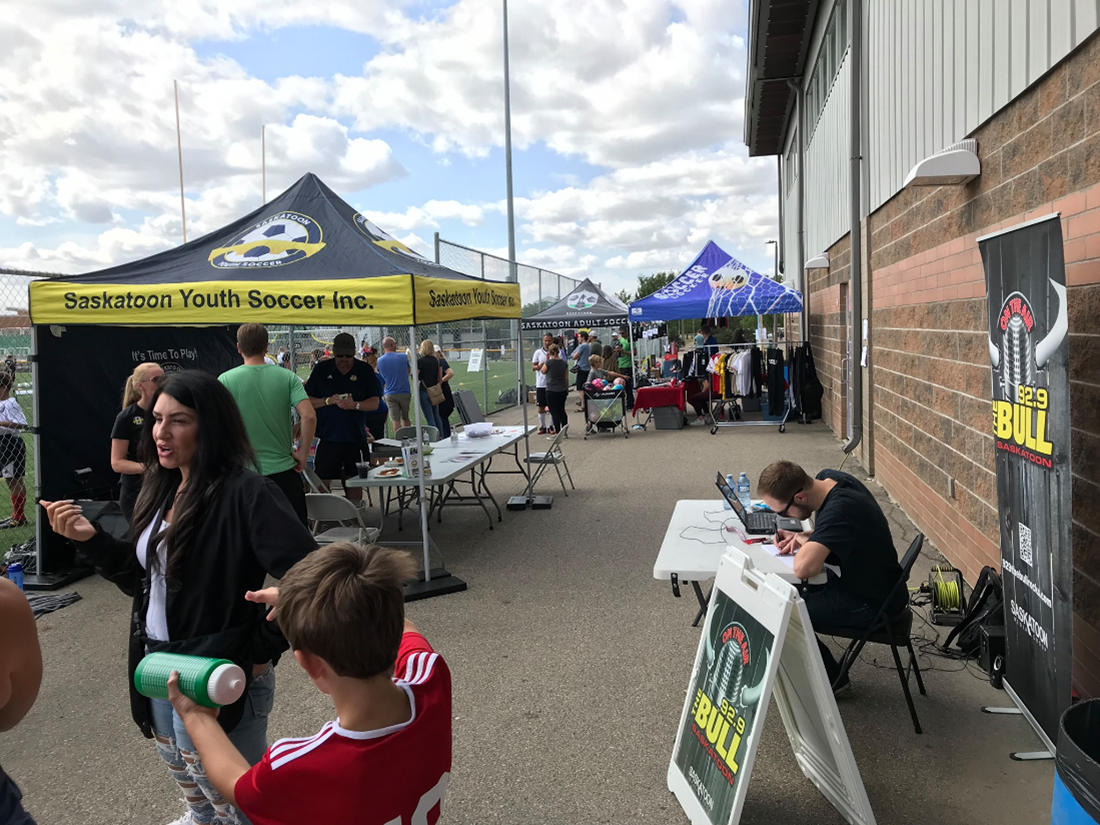 There were three Members Organizations as well as media set up at Soccer Day in Saskatchewan. Saskatoon Youth Soccer, Saskatoon Adult soccer and ASTRA Soccer Academy all set up prominent displays to let the local community know about their programs and services. Xtratime Sports Soccer Locker had all sorts of soccer related products on hand to purchase. FM Radio station 92.9 The Bull, promoted Soccer Day in Saskatchewan live on location. Craven Sports Services was there to take care of injured players with physiotherapy. And a representative from Living Sky Sports and Entertainment was there to promote the
#buildthestadiumsk
social event later in the day.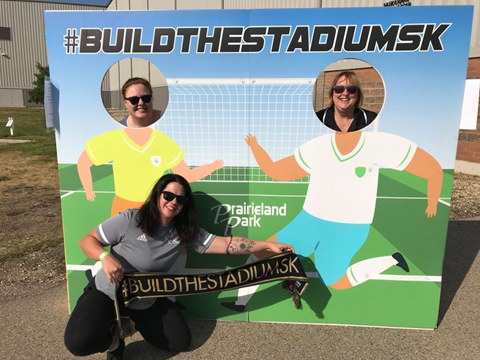 A big thank you to our sponsors of Soccer Day in Saskatchewan, Sask Lotteries, SaskTel, Directwest, Xtratime Sports Soccer Locker and Living Sky Sports and Entertainment. And thank you to all our volunteers, without them events like this would not be possible.
Return of the Provincial Soccer League (PSL) Finals
Sunday August 22 marked the long-awaited return of the PSL Finals! A cold and rainy at the Saskatoon Sports Centre saw championship dreams come true for three PSL teams.
The U15 Girls Final kicked off at 9:30am with local city opponents FC Regina BlueStars facing QC United. After a scoreless first half Regina FC dominated the scoresheet putting two goals past QC United. Congratulations Regina FC U15 Girls on your PSL Championship season!
The U15 Boys Final kicked off at 10:00am with Astra Soccer Academy facing their local competitors Saskatoon Alliance. Astra scored the only goal in the first half, while Alliance bounced back with four unanswered goals in the second half. Congratulations Saskatoon Alliance U15 Boys on your PSL Championship!
Ending the day with a 12-noon kickoff was FC Regina BlueStars facing the hometown Astra Soccer Academy. FC Regina got off to an early start with two first-half goals. Although Astra pressured in the second half, FC Regina defences held strong ending the match with a 2-0 victory. Congratulations to FC Regina U17 Boys, 2021 PSL Champions!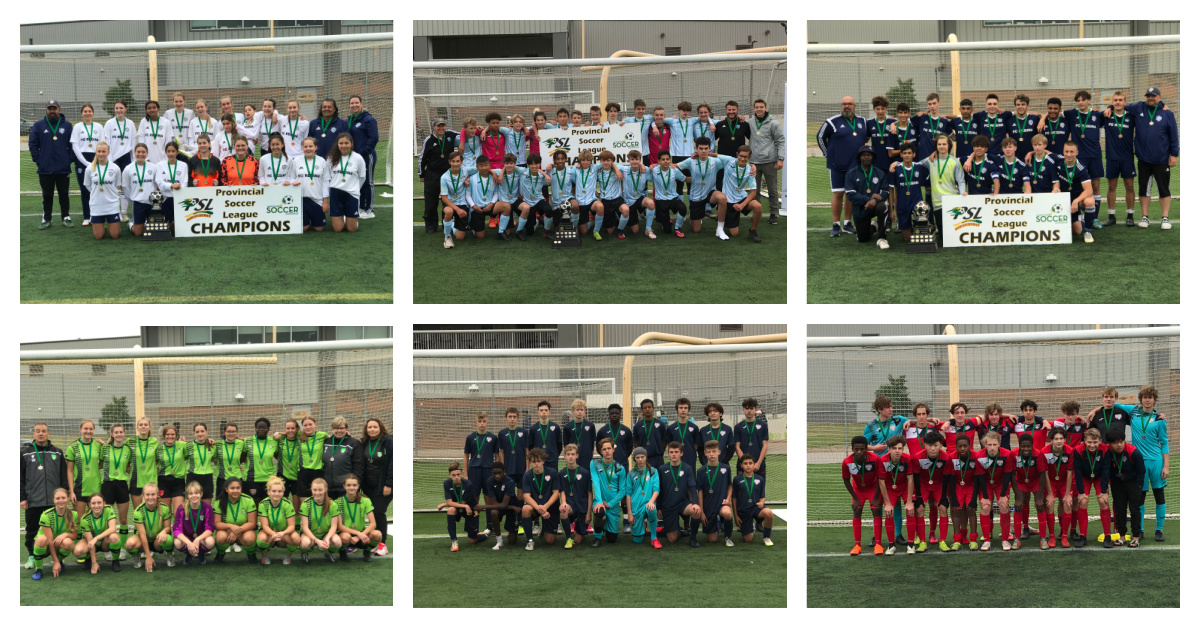 ---
STICK IT TO COVID!
The Government of Saskatchewan province-wide campaign encouraging Saskatchewan residents to stick it to COVID by getting vaccinated continues. With the recent rise in case load numbers and the emergence of the Delta variant, we encourage everyone to take steps to keep themselves, their family, the sport of soccer, and their community safe.
In all cases, self-monitor for symptoms. Stay home if you are sick and seek a COVID-19 test. Information on COVID-19 symptoms and
testing
is available.
Basic COVID-19 transmission prevention measures have proven to be effective. All of the following are always available to you, even if you are fully vaccinated:
Wash your hands often and encourage good cough and sneeze etiquette.
If soap and water are not available, use hand sanitizer approved by Health Canada. .
Routinely clean common surfaces. While COVID-19 is primarily airborne, keeping high-touch surfaces clean can help reduce all infectious disease transmission
Increase ventilation by opening windows in summer and increasing fresh air intake and air exchange of heating and cooling systems
Be Safe! Be the Solution! Stick it to COVID!
Free Online Education Session: You Can Play Project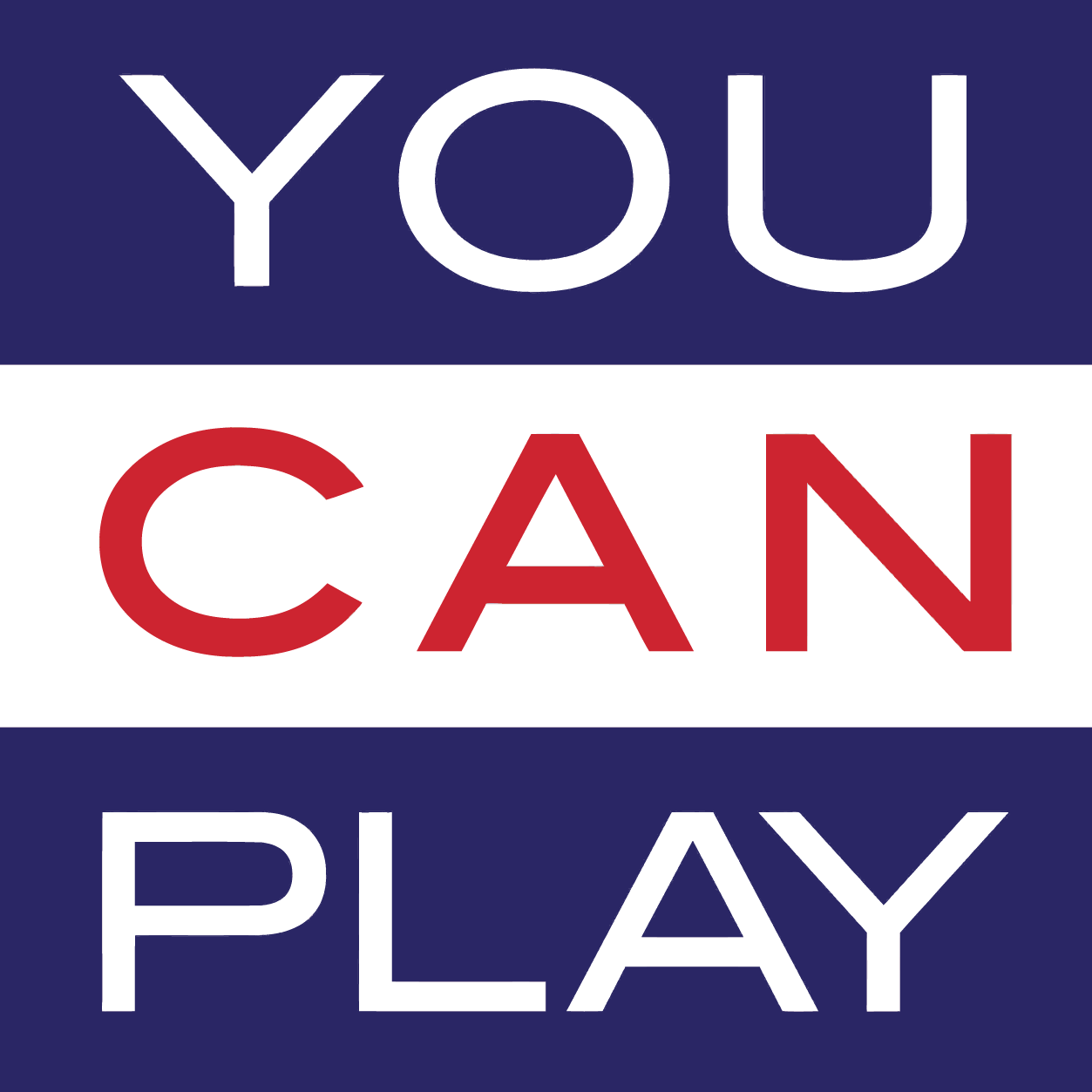 SSA is working with You Can Play to offer an educational series designed to ensure the safety and inclusion for all who participate in soccer, including LGBTQ+ athletes, coaches and fans. This will be achieved by creating a community of allies that is able to foster a true sense of belonging. Sign up to be apart of the learning session on Wednesday September 8 at 7:30 PM.
Mike O'Donnell inducted into Regina Sports Hall of Fame
On August 17, Regina Sports Hall of Fame announced six inductees for 2021. Included in the inductees was Mike O'Donnell, the first Executive Director of the Regina Soccer Association (FC Regina). His time with FC Regina led to his involvement in getting new facilities built in Regina such as Credit Union EventPlex, Leibel Field and Mosaic Stadium. Congratulations Mike and thank you for all you've done for soccer in Regina! Read more about Mike's contributions to sport on
Regina Sports Hall of Fame's Facebook Page
.
---
Club Licensing Update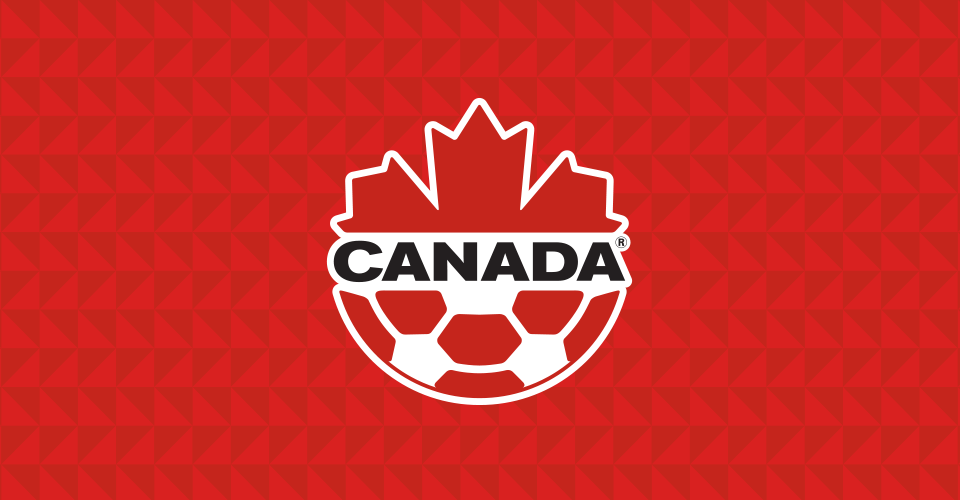 On August 19, we sent an update to Member Organizations with important information related to Canada Soccer Club Licensing, including the Invitation to Apply for Canada Soccer's National Club Licence, Accessibility to Competition for 2022, and the 2021 Submission Deadline. For those groups wishing to participate in the competitive stream in Outdoor 2022, please ensure to submit your Club Licensing application by October 1st.
Read more here.
Ready for Indoor?
SSA has an online theory module to support referee readiness for the Indoor season which is fast approaching. The module can be started at any time (accessible through your own Member Organization Ramp registration portal) to be followed by a one-day classroom/practical session in order to be certified.
For more details, please visit
our website
. If you need assistance in contacting previously registered referees, or to set up a new Referee Course, please contact Octavian Iliuta at
ccd@sasksoccer.com
. We are here to help!
---
Coach Education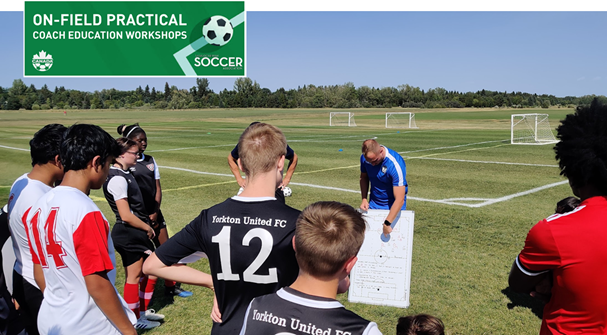 In person Coach Education Workshops to resume this fall:
We are excited to announce that we will be resuming in-person Coaching Workshops this fall. Coaches will now be able to complete the practical on-field portions of the Canada Soccer GRASSROOTS Coach Education Programs (Active Start, FUNdamentals, Learn to Train and Soccer 4 Life) courses. As well as practical on-field portions of the Canada Soccer ADVANCED Coach Education Programs (C-Licence) courses.
Initial dates have been scheduled for Regina and Saskatoon as follows.

HOW TO REGISTER - Registration access is available through your Member Organizations RAMP registration Portal. Registration windows will close 7 days prior to the course start date.
*Reminder - All Coaches interested in registering for the practical on-field courses are required to have completed the on-line theory portion of the course prior to registering. Coaches who have not completed the online training at time of registration will not be accepted.
Canada Soccer B-National Part 1
Thank you to Yorkton United FC for hosting a great weekend!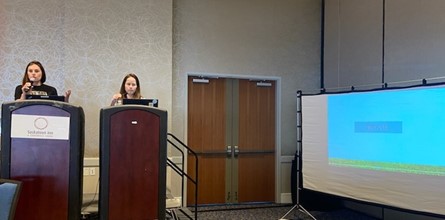 Coaches from across Saskatchewan and Manitoba met in Yorkton, SK August 13th to 15th to complete their final on-field practical components of the National B-Licence Part 1.
Special thanks to all the Yorkton United FC Players who came out to participate in the on-field sessions and to Technical Director Mike Jakubiec / YUFC staff Amall Lyew for all the extra work and assistance in making sure we had everything we needed to make the weekend a great event.

Each week visit Everyone's Game Resource Centre on our weekly communication to find informational and inspirational articles, member interviews, and developmental opportunities.
Educational Resource:
The Operationalizing Intersectionality Framework: A Tool for Sport Administrators
- A common concern to starting effective intersectional work is not knowing leaders in the community(ies) affected. When this happens, organizers scramble to find a representational speaker, programmer, or athlete to diversify a particular project.?Learn about three simple ways for sport administrators to put intersectionality into practice using the E-Alliance Operationalizing Intersectionality Framework.
Monthly Member Interview:
Check back for new interviews in September!
---
SSA Calendar of Events & Deadlines
Recordings of past webinars and COVID 19 member calls can be found on our
YouTube Channel
.
September TBA: Next Member Session
October 1: Club Licensing Submission Deadline
BE SAFE! BE THE SOLUTION!
As a reminder, please continue to take care of yourself, your families, and others.