May 7 - Member Update
---
---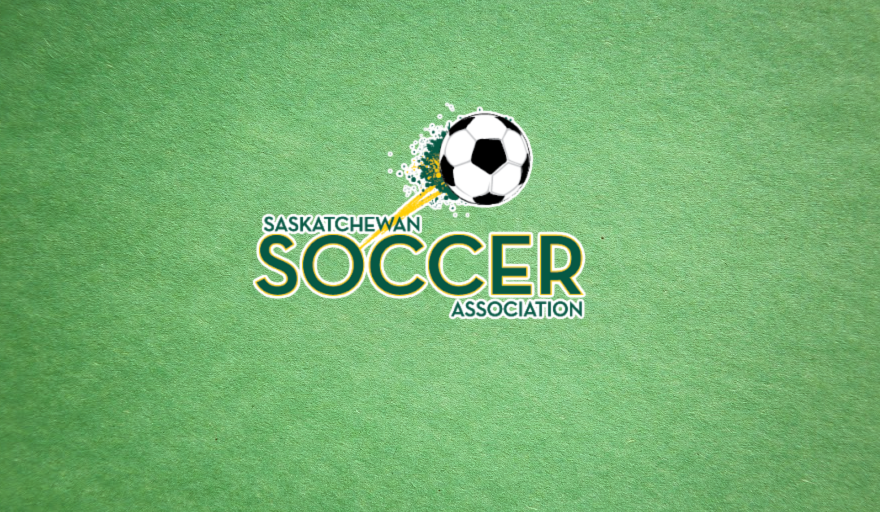 ---
Return to Soccer
This week, the government announced a 3 step Re-Opening Roadmap. The Roadmap indicates that remaining restrictions on youth and adult sports will be lifted in Step 2 and that the expected timeline for this step is the third week of June. While this news is a light at the end of a long tunnel, we are continuing to work with our sport colleagues to encourage an earlier lessening restrictions. We believe sport is paramount to community wellness, and that we are ready to begin a gradual return to games prior to Step 2.
At this time, we have received no further information on what we may expect in the coming weeks for sport guidelines. We are asking that if your organization has any questions regarding sport's return related to the below roadmap that you
email
them in prior to 5:00 PM on Monday, May 10, and we will work with BRT to try and provide answers on the Tuesday Member Call.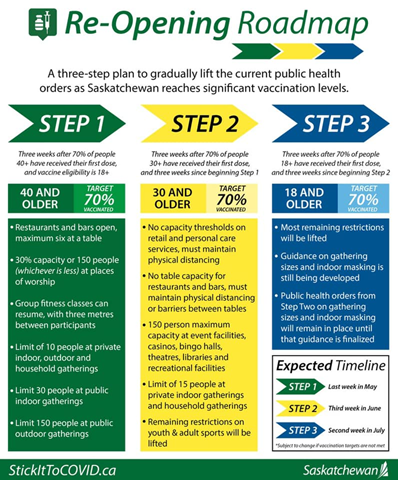 ---
Next Member Discussion
The next Member Discussion is scheduled for Tuesday, May 11th at 8:00 PM.
MAP Grant update
Thank you to all those that submitted MAP Grant Applications for 2021. We are in the process of going through the applications and look forward to learning about all the exciting projects planned for this year. Keep an eye on your inbox - our goal is to have approval letters sent out via email next week!
---
Coaching Education
We are pleased to offer two exciting Coach Education opportunities this month!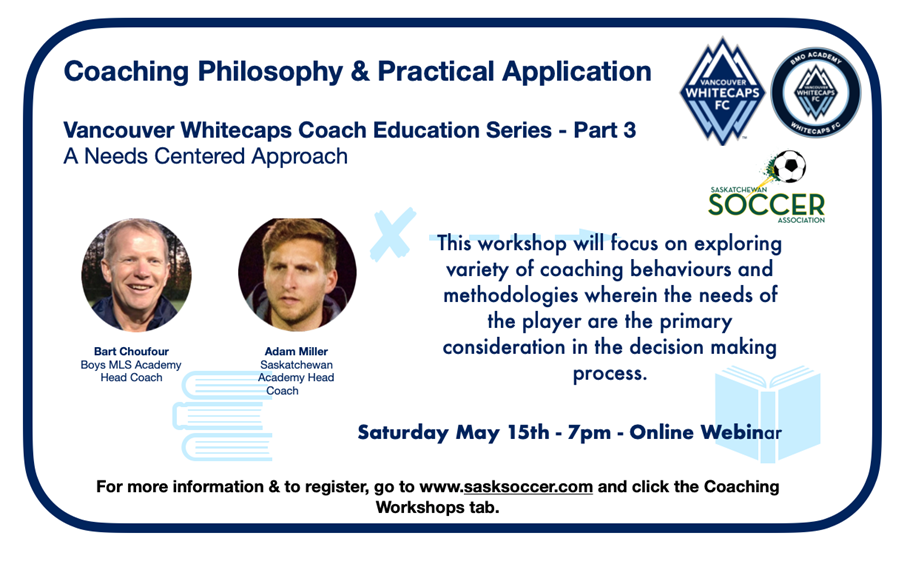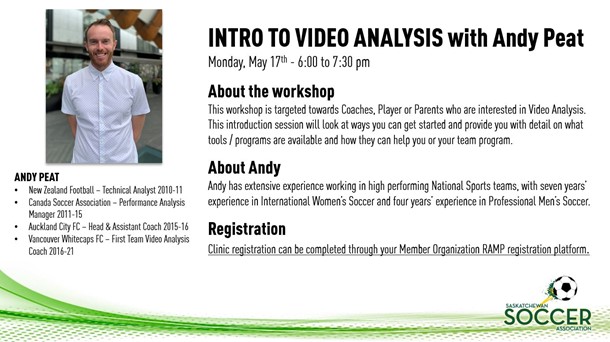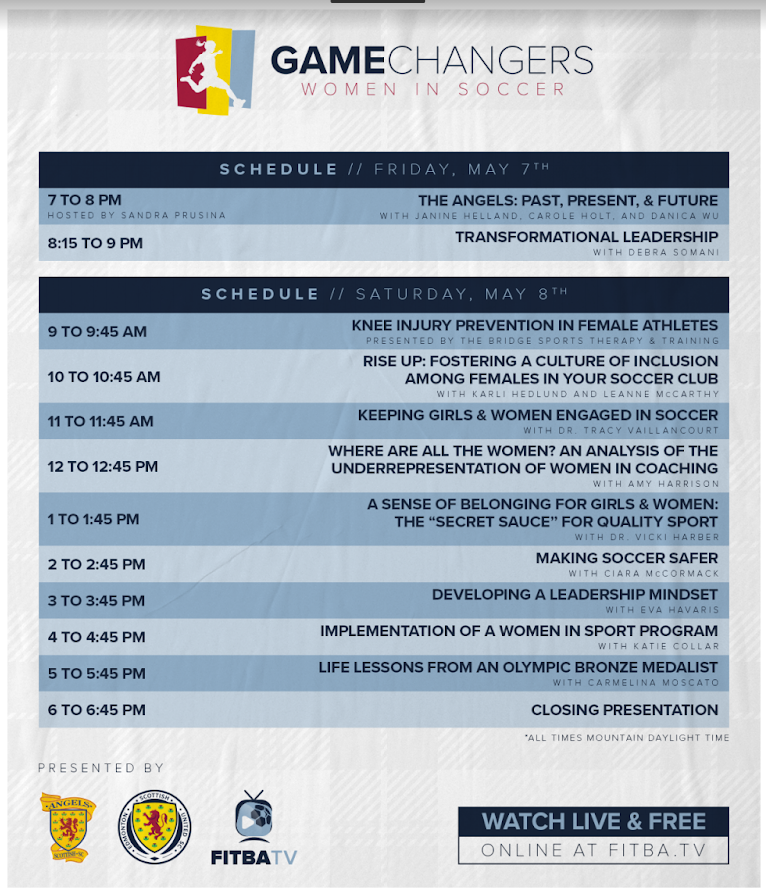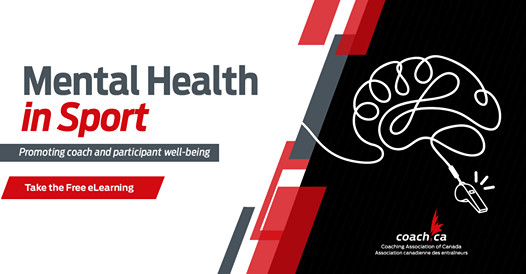 Coaches can play a positive role in sport participants' mental health.
This
#MentalHealthWeek
, the Coaching Association of Canada has launched Mental Health in Sport, a NEW eLearning module to educate coaches about mental health and empower them to support the well-being of participants in their sport program, while also supporting their own mental health.
2021 Toyota National Championships Confirmation of Interest
Canada Soccer has requested that all provinces gauge the level of interest in the 2021 Toyota National Championships by May 15th. SSA is seeking confirmation as to whether your Member Organization will have interest for a team to attend through a short survey. We recognize that an expression of interest at this time will be subject to any restrictions placed upon teams by local authorities and members will not face penalties should your team have to withdraw due to COVID-19-related reasons.
This form should be submitted by Member Organization approved contacts only.
To learn more and submit the survey, please click
here
.
Deadline to submit a response is Thursday, May 13.

Each week visit Everyone's Game Resource Centre on our weekly communication to find informational and inspirational articles, member interviews, and developmental opportunities.
An interactive webinar series that critically examines how leadership, communication, and sport intersect to influence culture and impact social change.
Monthly Member Interview: Carlos Correa
Carlos Correa sits down with Eden Senger to discuss why inclusion and diversity is so vital to the success of soccer. Carlos moved to Canada from Uruguay many years ago. He obtained his Bachelor's in Visual Arts and works for the YWCA as a part of the Settlement team with newcomers in Canada. Carlos is an active coach and player in Prince Albert.
---
It is time to Register Your Referees!
We would like our match officials to be fully ready to return to games once restrictions are lessened. SSA has provided a reduction of referee registration fee of 50% to encourage registration and position your Member Organization to be able to offer games when safe to do so. Please encourage all returning referees to head over to your Member Organization's RAMP portal and register if they have not done so already. Referees have a very important role in the game and your Member Organization's future programming is contingent on the number of registered referees you have available.
Techne Launch Week 9 Leaderboard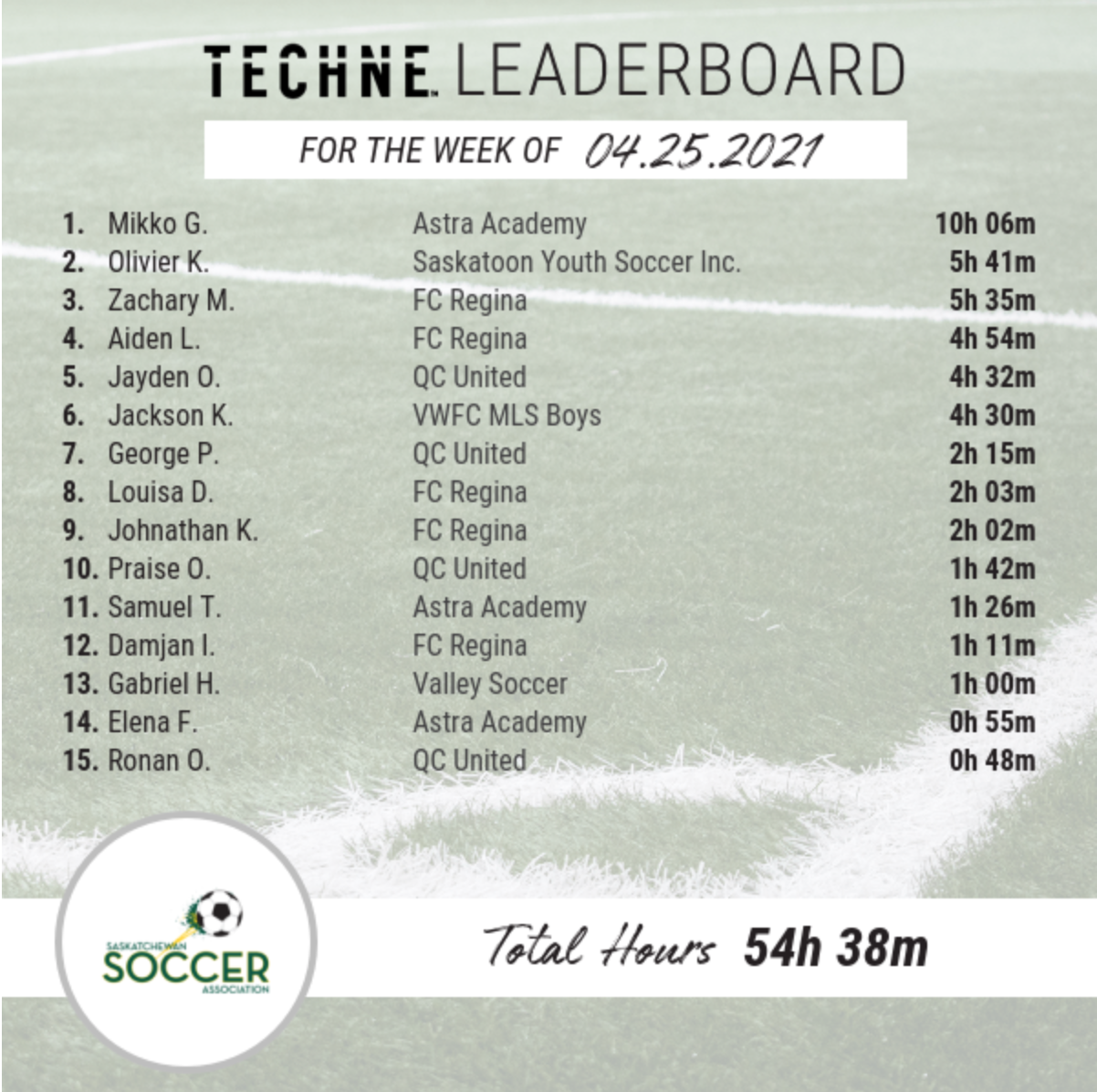 The winner of the Week #9 Techne Leaderboard draw and a $50 Xtratime Sports Soccer Locker gift card is Aiden L. from FC Regina.
April Member Organization Techne Leaderboard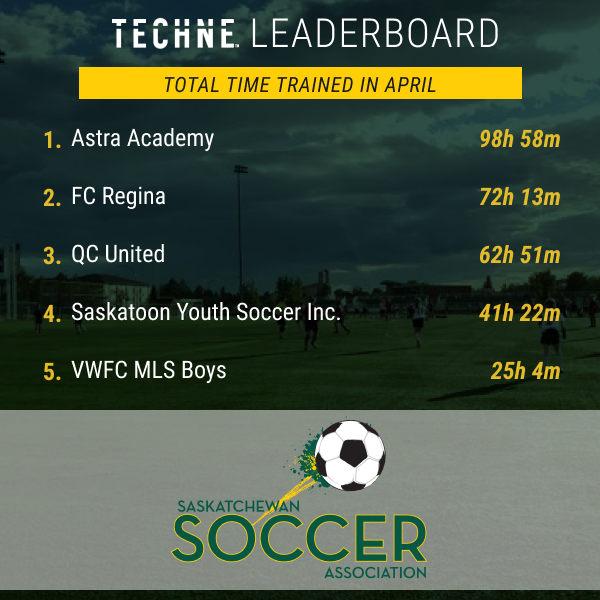 Congratulations to the below organizations who finished in the top 5 for total time trained on the Techne Futbol app in April! Also congratulations to QC United, the winner of the top 5 draw and a $250 Xtratime Sports Soccer Locker gift card!
---
SSA Calendar of Events & Deadlines
Recordings of past webinars and COVID 19 member calls can be found on our
YouTube Channel
.
BE SAFE! BE THE SOLUTION!
As a reminder, please continue to take care of yourself, your families, and others.