April 23 - Member Update
---
---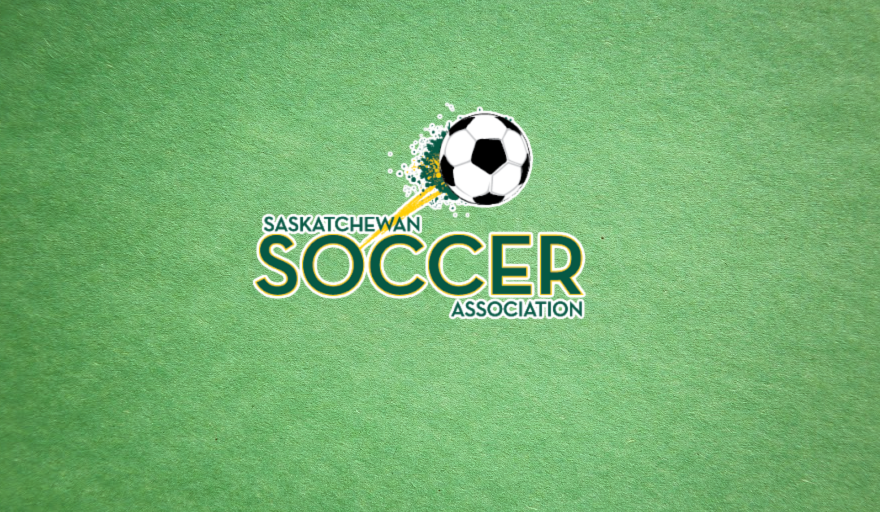 ---
Return to Soccer
On Tuesday the government announced that the current public health orders have been extended to May 10th. This means that current sport restrictions will remain in place until at least this date. With vaccinations progressing in our province, we are still hopeful for a return to games in the near future, however, at this time we cannot confirm when that may be possible.
Clarification re: 30 players on a field - in a meeting with BRT this week we asked for further clarification on this item, and if it would be possible to have more than 30 players on a full-sized pitch. At this time the answer is no.
Coaches are not included in the 30. We are unaware if support parents on the field are included in the 30 and therefore recommend that Member Organizations err on the side of caution and count them in the totals until clarification is received.
Clarification re: 30 spectators per field - this guideline needs to be used with discretion. Organizations are still responsible for managing their spectators, and it is important to request minimal spectators at events. Many organizations are requesting one parent per young child, and no parents for older children. Spectators not in the same family must social distance by 2 metres at all times.
Support Parents - On the call with BRT this week, there was some confusion surrounding support parents and whether they are included in the 8 total despite the confirmation that we received last week. We want Member Organizations to be prepared that this may change again, and the parents may be included resulting in smaller training groups. Please note, however if this does change, you could still have two groups of 8, 5 metres apart with the same coach. We are working to obtain clarification on this item as soon as possible.
Coaches in multiple groups - Coaches that are coaching multiple groups should wear medical grade masks (rather than cloth masks).
Next Member Discussion
The next Member Discussion is Tuesday, April 27th at 8:00 PM. Although we do not have updated government guidelines, we will do our best to answer any Return to Soccer questions you may have. We will also provide information on
Canada Soccer's new online learning solution
for Community Stream courses, and the Canada Soccer Toyota National Championships.
National Volunteer Week

This past week was National Volunteer Week, a week that reflects on the awe-inspiring acts of kindness and the magic that happens when we work together towards a common purpose.
We asked our members to share their gratitude and appreciation to all the amazing soccer volunteers in Saskatchewan. We drew 3 names from the list of volunteers and the following winners will be receiving SSA prize packs!
Celeste Glasser-Cook SYSI - Saskatoon United Soccer Club
Lyndsay DeWit - Weyburn Soccer Association
Kyla Bussiere - Queen City United Soccer Club
---
Chantal Boudreau - Olympic Games appointment
We are ecstatic to share Chantal Boudreau has been appointed to the Tokyo 2020 Olympic Games to held this summer. Congratulations Chantal! Your continuous hard work have positioned you for another formidable success - we are very proud of you!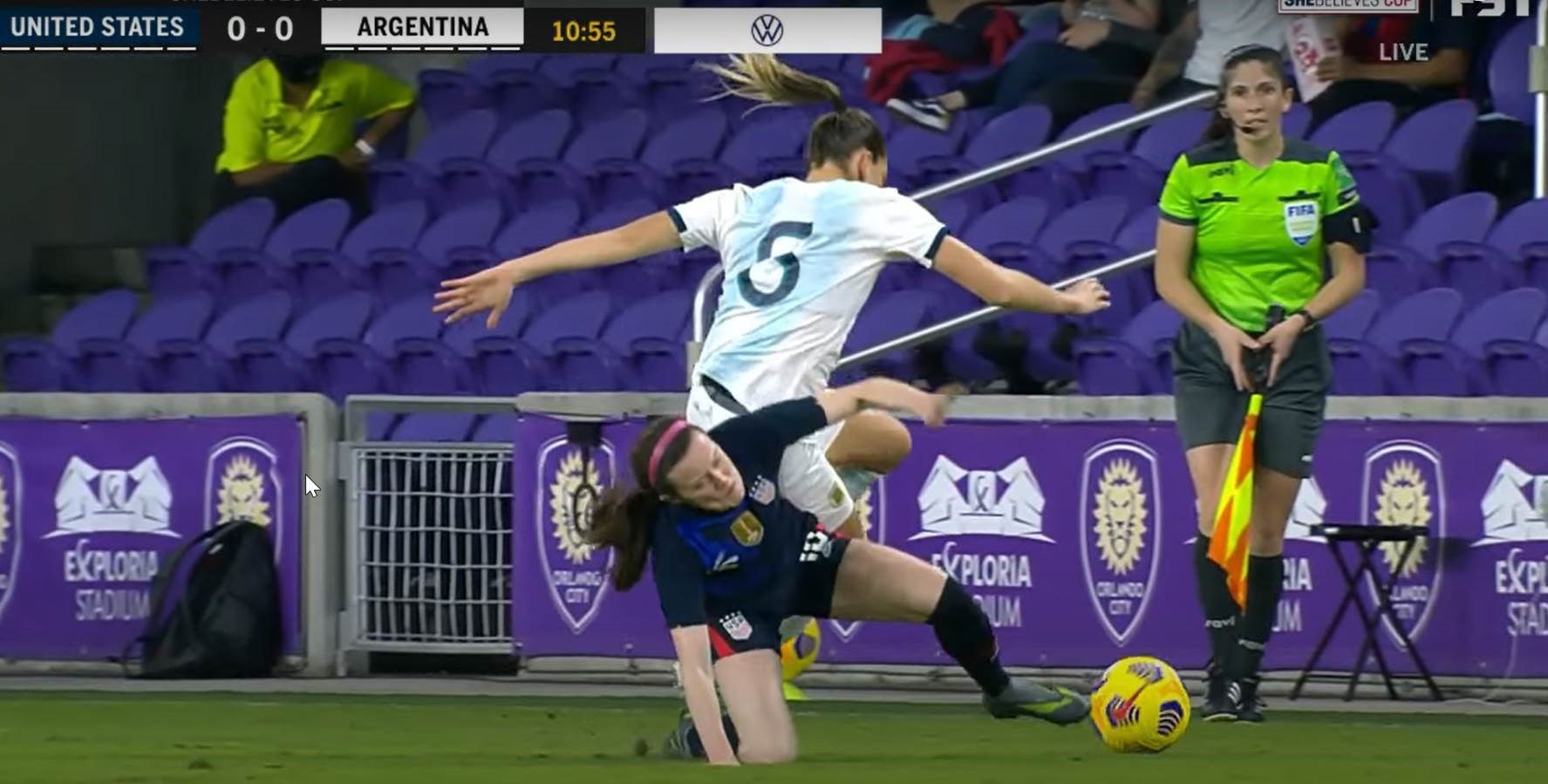 Canada Soccer's Guide to Accessibility and Inclusion
Canada Soccer and SSA believe that a quality soccer environment embraces diversity, supports accessibility, and demonstrates inclusion. Since participants' first sport experiences usually happen at the community level, we must ensure that these experiences are positive, enjoyable, developmentally-appropriate, and safe. In addition, access to sport should be as barrier-free as possible through programs, services, and support that meet individual needs and interests.
The Guide is divided into sections to cover several elements related to accessibility and inclusion. It focuses on starting points that can help organizations to become more diverse and inclusive and provides links to numerous supporting resources that will allow organizations to dig deeper in the areas that are most relevant to their unique context. The Guide is supported by and coordinated with other Canada Soccer guides relating to Governance, Management and Operations, and Safety.
For Canada Soccer Club License PTSO 1 and PTSO 2 holders, licensing criteria includes 'Provides programming that targets underrepresented groups as outlined in the Canada Soccer Guide to Accessibility and Inclusion'.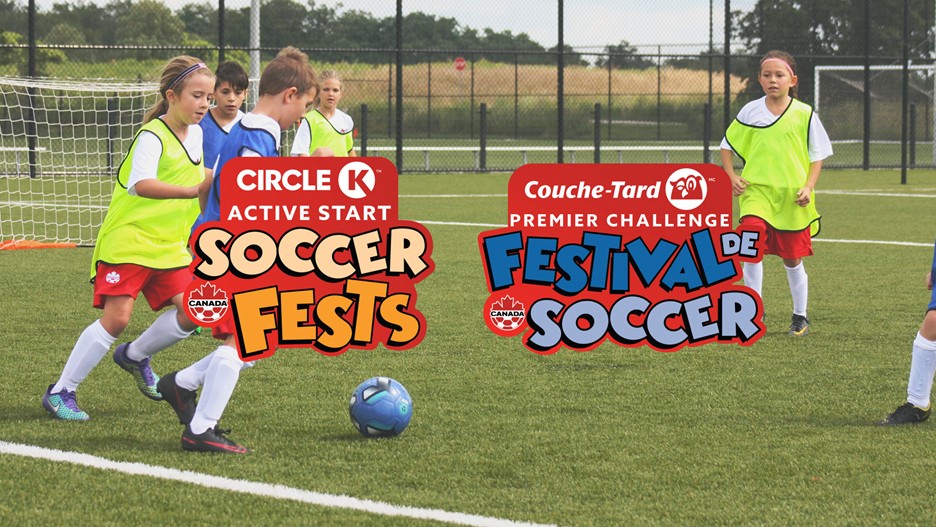 2021 Canada Soccer Circle K Active Start Soccer Fests Hosting Applications Now Open
Canada Soccer is pleased to announce that hosting applications are now being accepted for the 2021 Circle K Active Start Soccer Fests program. With the majority of the 2020 season not possible due to the ongoing pandemic and ensuring the priority of the safety of staff, volunteers, players and parents in mind, Canada Soccer is looking forward to supporting the Active Start Soccer Fests program this year in accordance with local public health guidelines.
About Canada Soccer's Circle K Active Start Soccer Fests
Canada Soccer's Circle K Active Start Soccer Fests is a grant-based program designed to provide resources to host a soccer celebration in communities across the country. Community soccer clubs are encouraged to apply to host a festival via the online application process, and pending program space and Provincial/Territorial Member Association approval, will receive a program event package, which they can use to showcase their event. In addition, participating clubs will receive a festival hosting package which includes individual participation certificates and a wide array of promotional giveaways from the program's national sponsors. For more information about Canada Soccer's Circle K Active Start Soccer Fests program and to learn how bring a festival to your club and community, visit to the Canada Soccer's Circle K
Active Start Soccer Fests website
.

Each week visit Everyone's Game Resource Centre on our weekly communication to find informational and inspirational articles, member interviews, and developmental opportunities.
Monthly Member Interview: Carlos Correa
Carlos Correa sits down with Eden Senger to discuss why inclusion and diversity is so vital to the success of soccer. Carlos moved to Canada from Uruguay many years ago. He obtained his Bachelor's in Visual Arts and works for the YWCA as a part of the Settlement team with newcomers in Canada. Carlos is an active coach and player in Prince Albert.

Égale Action?and?Canadian Women & Sport invite you to:
Virtual event featuring:
Opening Keynote?| Aisha Saintiche
16 Discovery?Tent Sessions such as:
Grief and loss
Disability and inclusion
Setting a path for gender enquity
Gender equity in recreational sport Etc.
4 Bonfire Sessions:
Indigenous Girls
Black Women
Paralympians
Cultural Humility
The Ideas Playground:?innovation process focused on the identification of concrete inclusive solutions.
Register Here:
https://www.conversation2021.ca/registration
---
It is time to Register Your Referees!
We would like our match officials to be fully ready to return to games once restrictions are lessened. SSA has provided a reduction of referee registration fee of 50% to encourage registration and position your Member Organization to be able to offer games when safe to do so. Please encourage all returning referees to head over to your Member Organization's RAMP portal and register if they have not done so already. Referees have a very important role in the game and your Member Organization's future programming is contingent on the number of registered referees you have available.
Referee Laws of the Game Refresher 2020-2021
SSA will be offering Laws of the Game Refresher online education sessions open to all registered Saskatchewan Soccer referees. Sessions will be approximately 1.5 hours and will focus on the 2020-2021 modifications to the IFAB Laws of the Game. Next available session is on Wednesday, April 28 at 7:30pm.
Register here
. Here is a
sample
from the April 15th session. Looking forward to seeing you online!
---

Rafflebox Reminder
Now is the time to create some energy around the 50-50 Rafflebox Project!
Rafflebox has received provincial gaming approval and SSA is in the process of getting our license approved.
The more Members we have participating the higher the jackpots and the more enthusiasm we will generate. Let's get excited about raising funds to support your organization's soccer goals. For SSA Members 35% of sales will go to support soccer every week.
There is no risk. SSA and Rafflebox will manage the 50-50, and all you have to do is encourage sales which can go directly back to your organization. Currently we have 12 of 52 Member Organizations who have enrolled in the Rafflebox project. Our goal is to have every Member Organization join in as this is a unique opportunity to raise funds to potentially cover the cost of participant fees for 2021.
Please fill out and return the agreement form located
here
to
ea@sasksoccer.com
for your organization to be added to the Rafflebox dropdown and ensure your organization is included in receiving funds.
Techne Launch Week 7 Leaderboard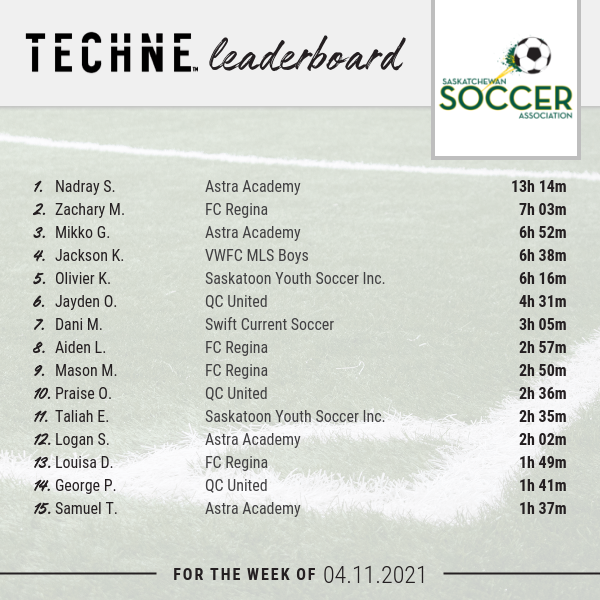 The winner of the Week #7 Techne Leaderboard draw and a $50 Xtratime Sports Soccer Locker gift card is Samuel T. from ASTRA Soccer Academy!

---
SSA Calendar of Events & Deadlines
Recordings of past webinars and COVID 19 member calls can be found on our
YouTube Channel
.
BE SAFE! BE THE SOLUTION!
As a reminder, please continue to take care of yourself, your families, and others.