February 12 - Member Update
---
---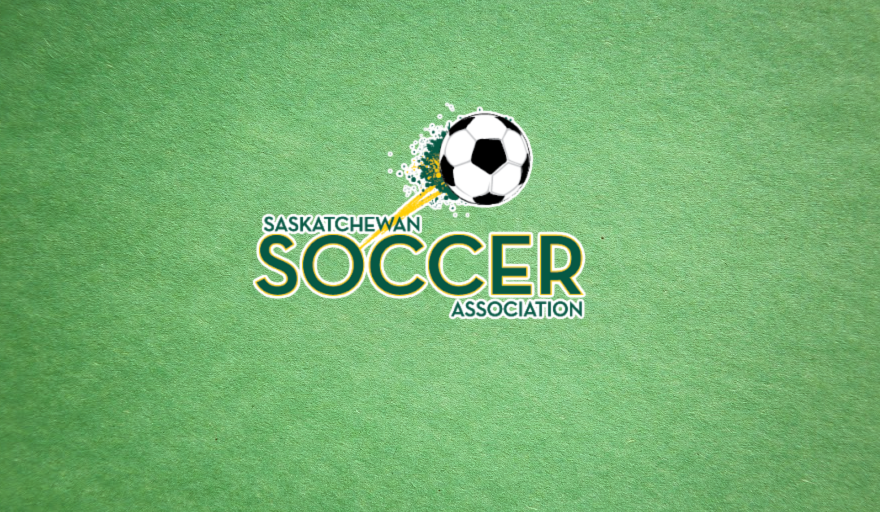 ---
February 12, 2021
SSA Offices Closed for Family Day
SSA offices will be closed Monday, February 15th for the Family Day holiday. We hope you have a wonderful weekend enjoying quality time with your families.
IMPORTANT - February 16 Member Discussion
Now is the time to get excited for and begin preparing for Outdoor! On February 16th we will be discussing SSA's comprehensive Return to Play Stimulus Strategy, including new funding opportunities for members and fee information. All active member organizations have the opportunity to take advantage of these benefits and you are strongly encouraged to have a representative join us - we have good news to share to help position your organization for success this year!
Return to Soccer Plan
There are no updates to the SSA's Return to Soccer Plan this week. We continue to work closely with Canada Soccer and Sask Sport to monitor return to play and consider how we can best prepare to return to the pitch when that becomes possible.
Developing a Return to Soccer Plan Webinar
This webinar is geared towards organizations that are currently planning for their return to soccer for the first time since the pandemic began last March, however all organizations are welcome to join if they are looking for a refresher!
Although there are still many unknowns at this time, we'll go through what we may expect based on our recent experiences; we will talk programming possibilities, safety requirements, and answer any questions you may have. We know you are anxious to get back out there and we're here to help make that happen in a way that is safe for all!
Thursday, February 25 at 12:00 PM - 1:00 PM -
Click here to register
.
---
External Funding Sources
CEBA Loan Update
- SSA has been advised that if you received the CEBA loan you must apply the $10,000 or $20,000 loan forgiveness amount to your revenue for the fiscal year you have received it in. If you have any questions, please contact Steven at
ea@sasksoccer.com
.
Jumpstart - Sport Relief Fund
- Applications are now open for Jumpstart's Sport Relief Fund. In the final months of 2020, JumpStart helped nearly 700 organizations, impacting over 70,000 kids from coast-to-coast. Thanks to a generous gift of $12 million from Canadian Tire Corporation to Jumpstart's Sport Relief Fund, they are able to continue to provide much needed financial support to sport organizations to help build back sport and play through 2021.
Insurance - Request for Proposal Completed
The SSA Board of Directors recently completed the review of all submissions from the insurance RFP process. AON Reed Stenhouse has been selected as our Insurance Broker. We currently have a three month extension on our transition policies with AON that expire on April 1st, 2021. At that time we will be renewing the policies for a full year. Moving forward our renewal dates will remain on April 1st instead of January 1st each year.
Intro to Starting a Futsal Program
Member Organizations and individuals interested in starting futsal and supporting the growth of the game in Saskatchewan are welcome to join us on March 4th at 7:00 PM (postponed from Feb 11th) for a Member Call.
Click here to register
.
---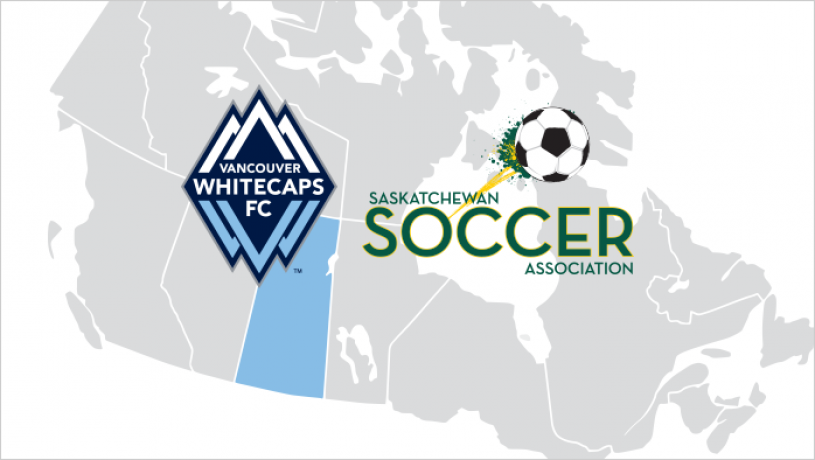 Vancouver Whitecaps FC / Saskatchewan Soccer Association Coach Education Series
The SSA in partnership with VWFC are pleased to offer an eight-part education series for Coaches. Join us for Part 1 of 8 - Coaching Philosophy & Practical Application, February 20 at 7:00 PM.
Led by Bart Choufour, Academy Centre Director and Head Coach, Vancouver Whitecaps FC & Adam Miller, EXCEL manager and High-performance Coach Saskatchewan Soccer Association.
---

Stories on SSA and its members in the media this week:
---
SSA Calendar of Events & Deadlines
Recordings of past webinars and COVID 19 member calls can be found on our
YouTube Channel
.
February 15 - SSA Offices Closed for Family Day
March 20 - SSA Annual General Meeting (Watch for the formal announcement in the coming weeks)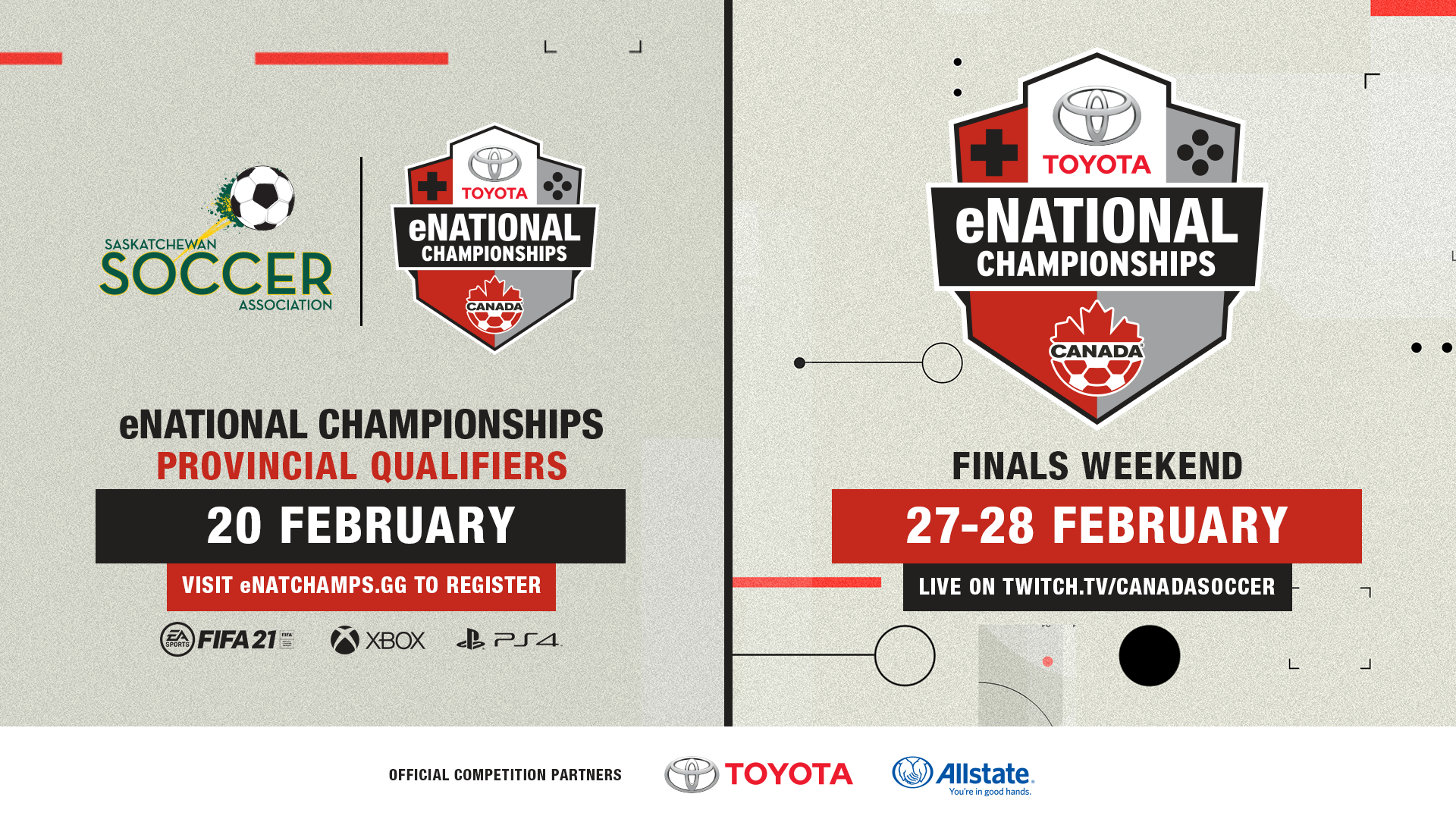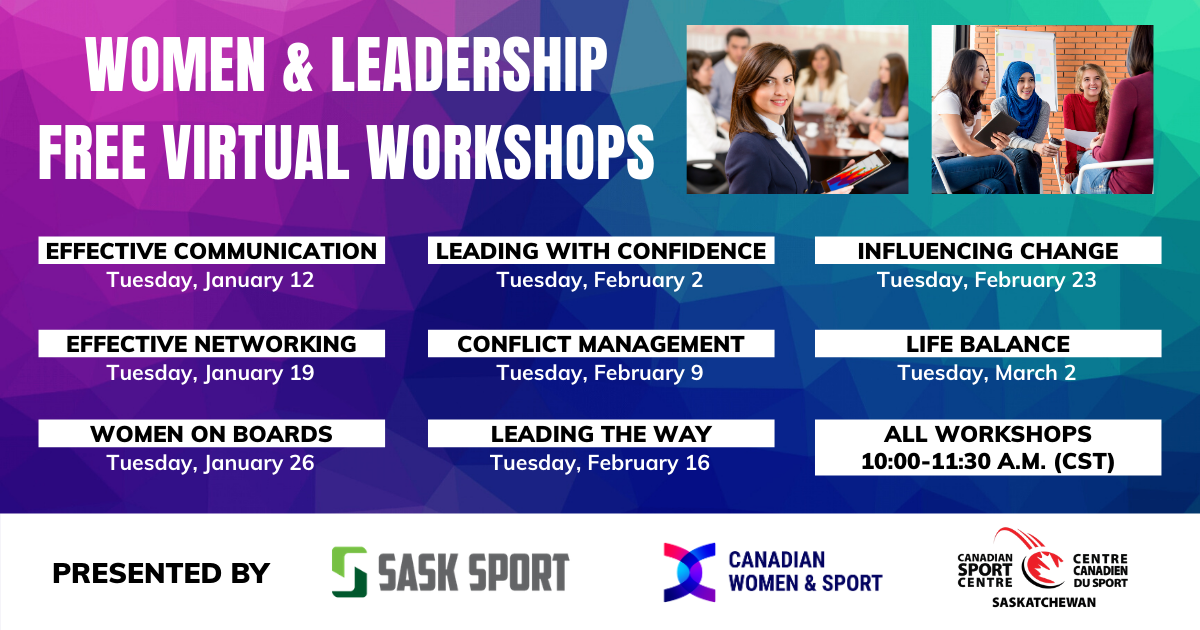 Concussion Management presented by the Sport Medicine & Science Council of Saskatchewan
Coaches, Parents and Sport Administrators (Feb. 23)
Learn what a concussion is, how to identify it, as well as how to create and implement concussion management protocols and plans. This workshop will be facilitated by certified athletic therapist and sport physiotherapist Rhonda Shishkin. You can
register
for a session from either 12-1 p.m. or 7-8 p.m., but you must pre-register 48 hours in advance.
Athletes (Feb. 24)
Learn what a concussion is, how to identify them, how to manage and prevent them, as well why it is important to report them. This workshop will be facilitated by sport physiotherapist Michelle Keene. You can
register
for a session from either 12-1 p.m. or 7-8 p.m., but you must pre-register 48 hours in advance.
BE SAFE! BE THE SOLUTION!
As a reminder, please continue to take care of yourself, your families, and others.